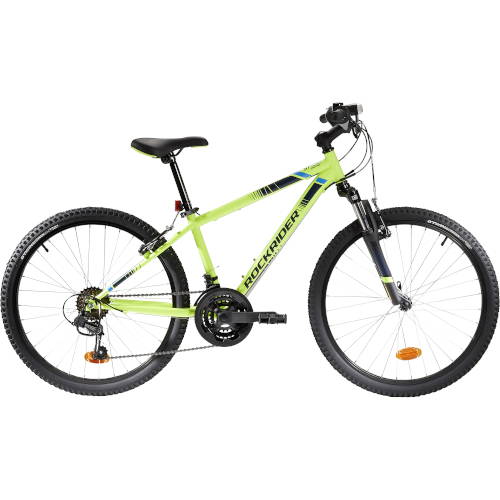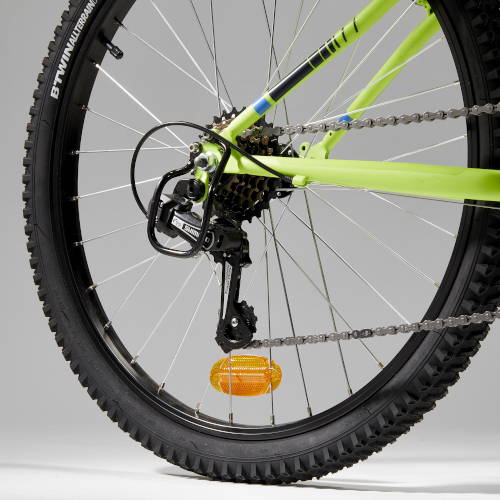 Skinwall tires
Increased grip and comfort.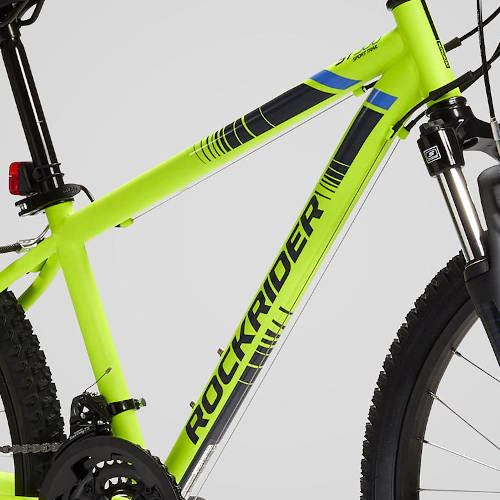 New frame
The rear stays are shorter for a more maneuverable and fun mountain bike!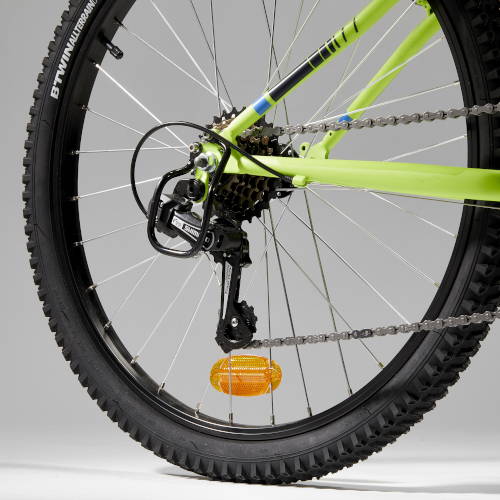 18 gears
Grip shifters designed for easy changing of its 18 gears.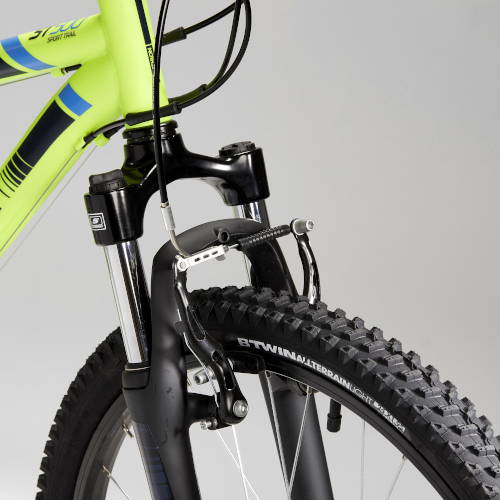 Suspension fork
Takes obstacles in its stride!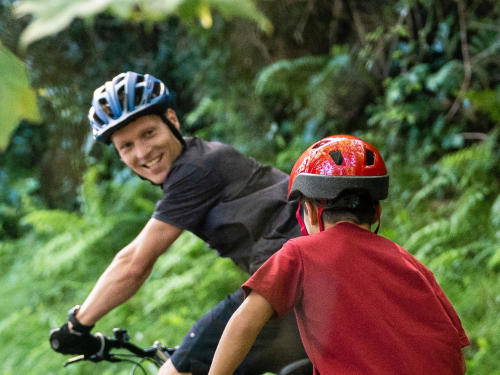 Thomas, kids' mountain bike product manager
The new Rockrider ST500 24" Kids Mountain Bike is the ideal companion for discovering the joys and the benefits of MTB. Our engineers have designed a new frame with shorter rear stays that make the bike dynamic and easier to handle. Fitted with two grip shifters for easy changing of its 18 gears, it makes short work of the toughest climbs and descents. It also has a new bottom bracket with cranks adapted to suit kids aged 9-12 years. And finally, easily overcome any obstacles with the front suspension.