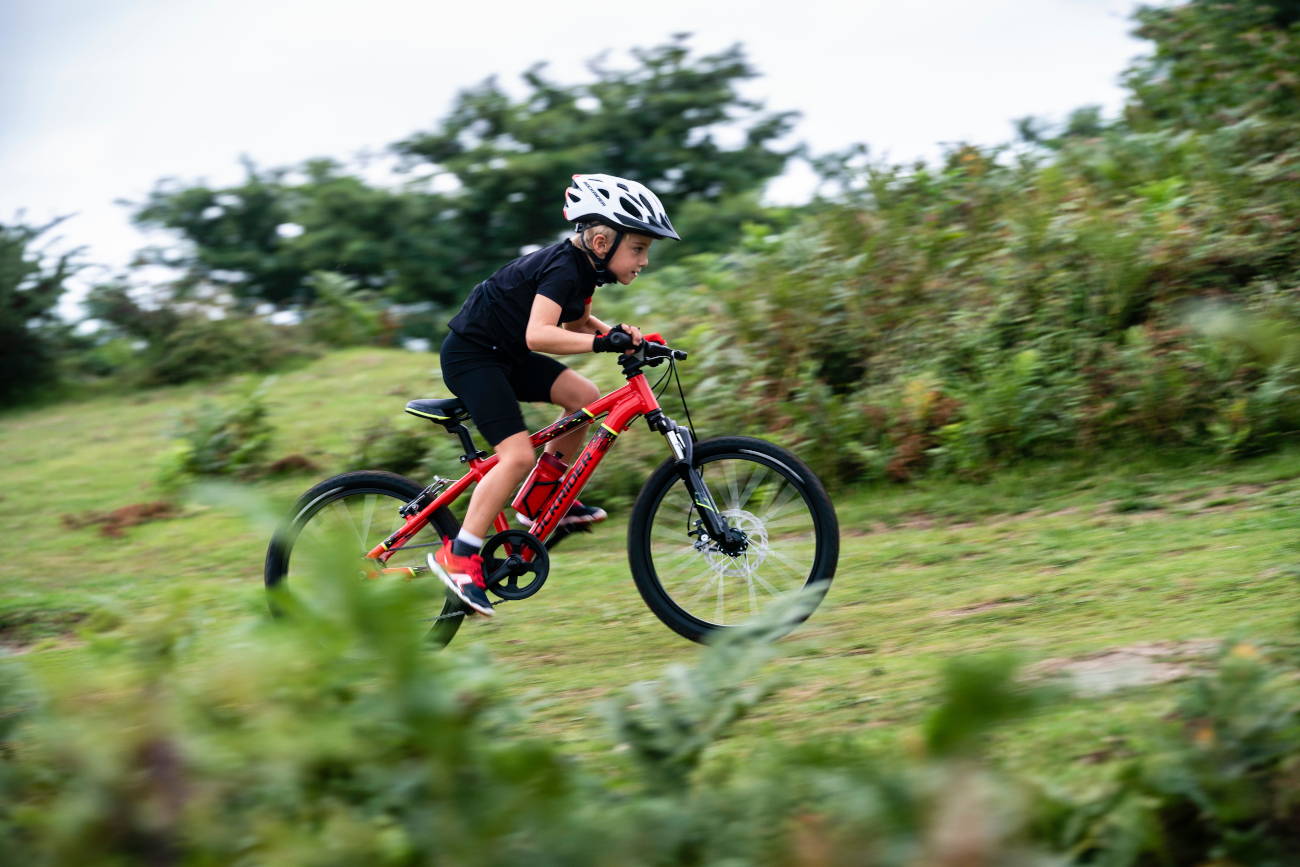 Rockrider ST900 Kids' Mountain Bike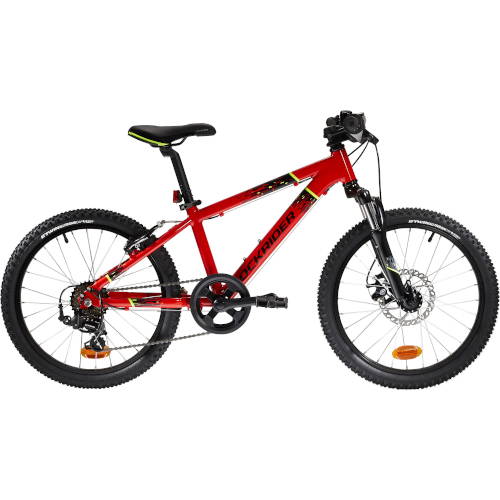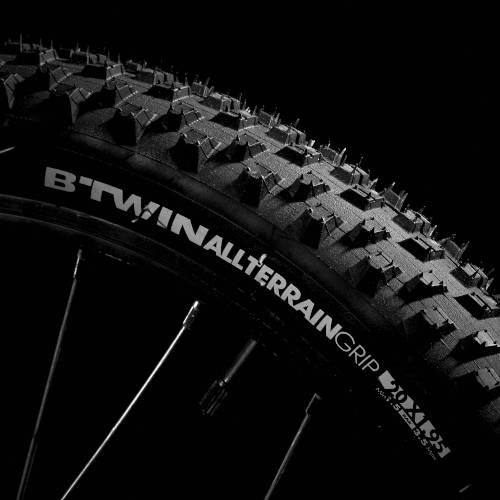 Skinwall tires
Great grip around corners thanks to side lugs.
Aluminum frame
Solid, light and dynamic.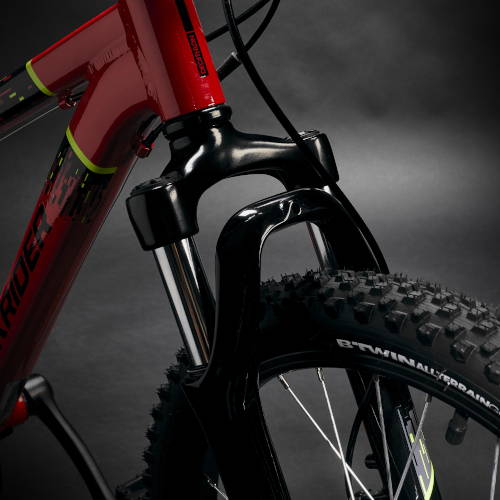 Front fork
Front fork travel: 50mm, ideal for shock absorption.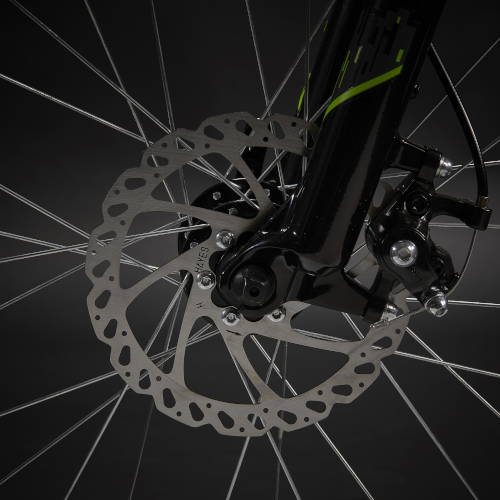 Front disc brakes
Powerful braking in all conditions.
Thomas, Kids' MTB product manager
The new Rockrider ST 900 20" is a mountain bike created with the idea of getting young kids into cross-country MTB. BTWIN's engineers have come up with a lighter MTB: they fitted it with an aluminum frame and components (stem, handlebar, seat post and handles). Braking is more powerful thanks to mechanical disc brakes at the front, making it more efficient in all conditions (dry or wet). It's child's play. Meanwhile, the grip shifter makes the bike's six gears easier to use. It also has a new bottom bracket with cranks adapted to suit kids aged six to nine. And with its front suspension, negotiating obstacles is a piece of cake.