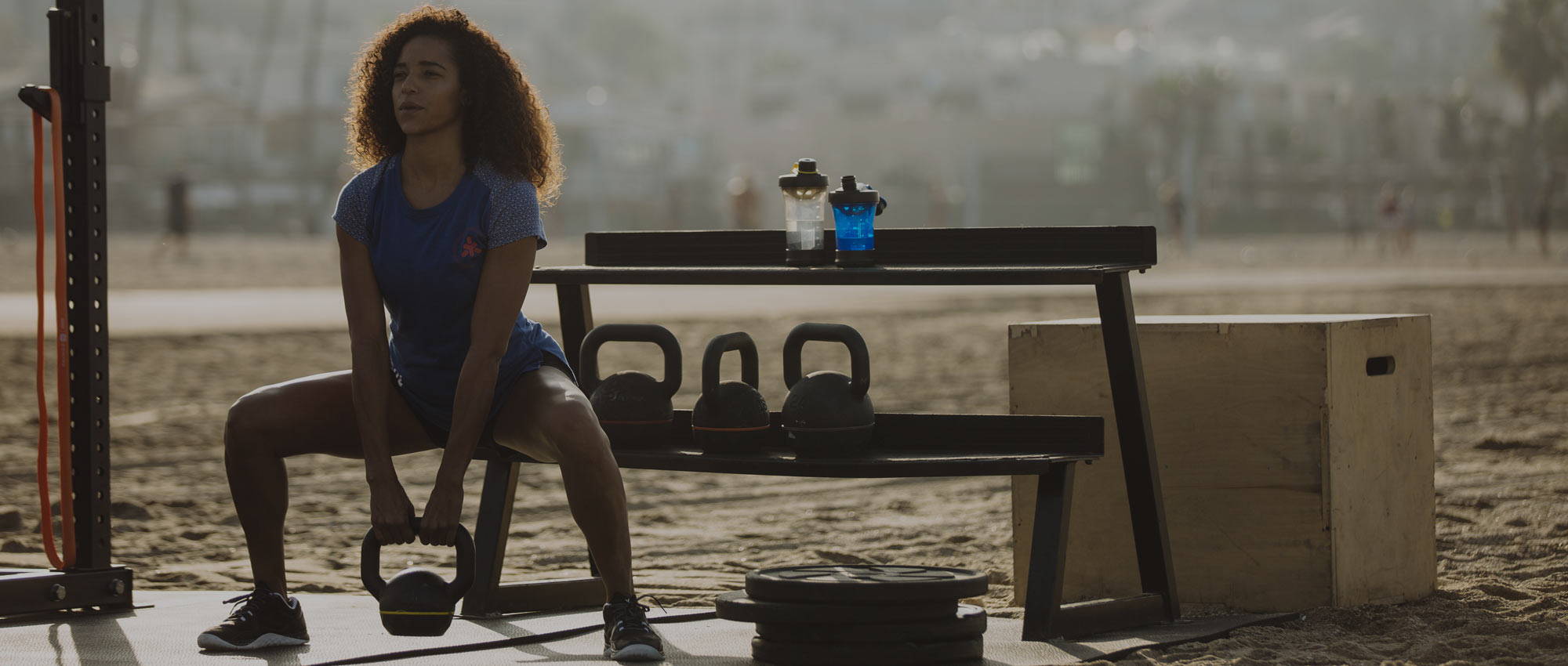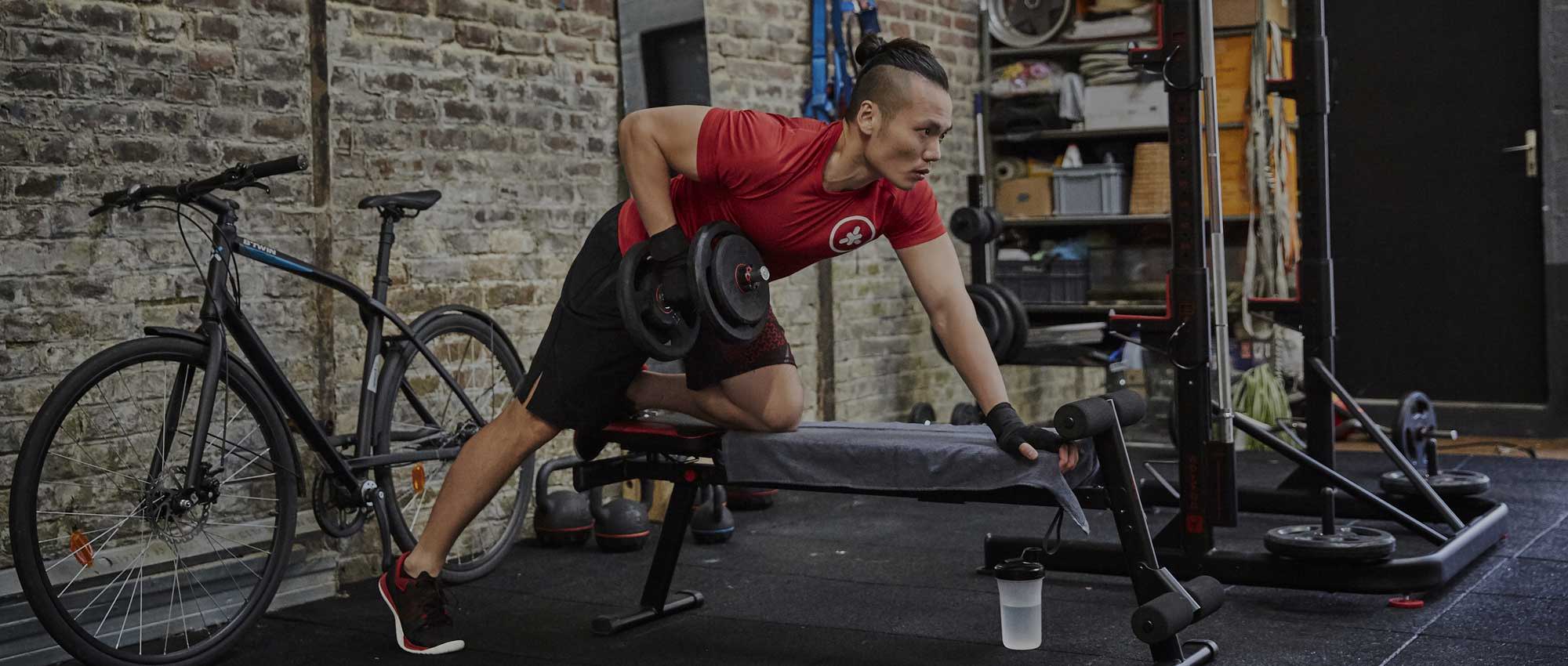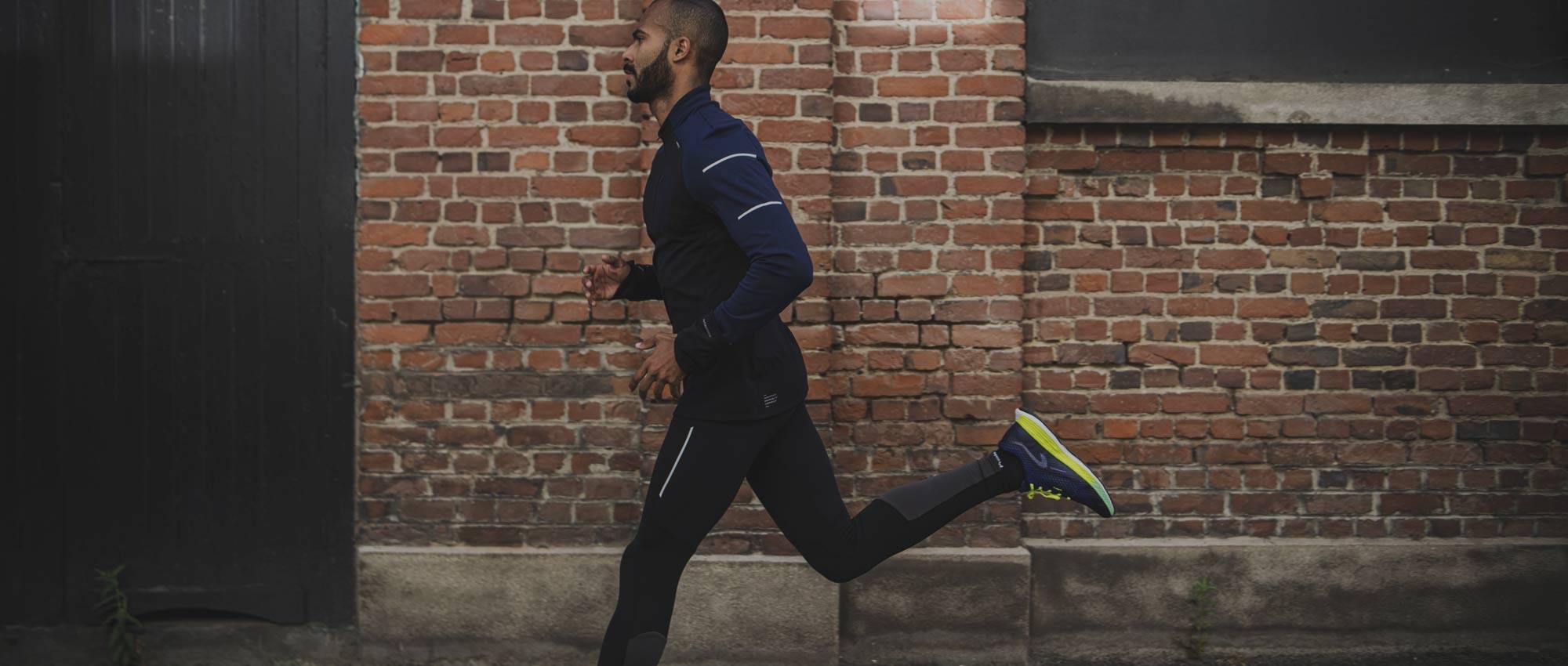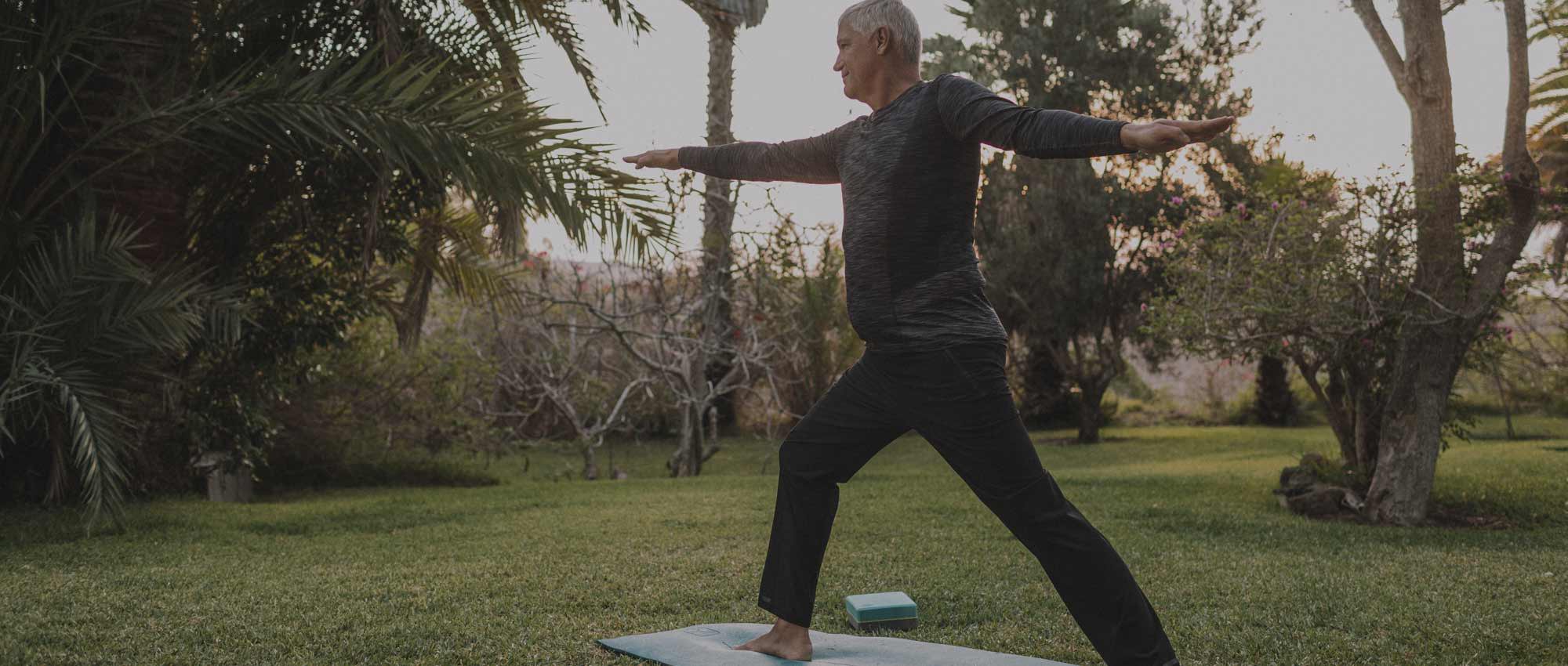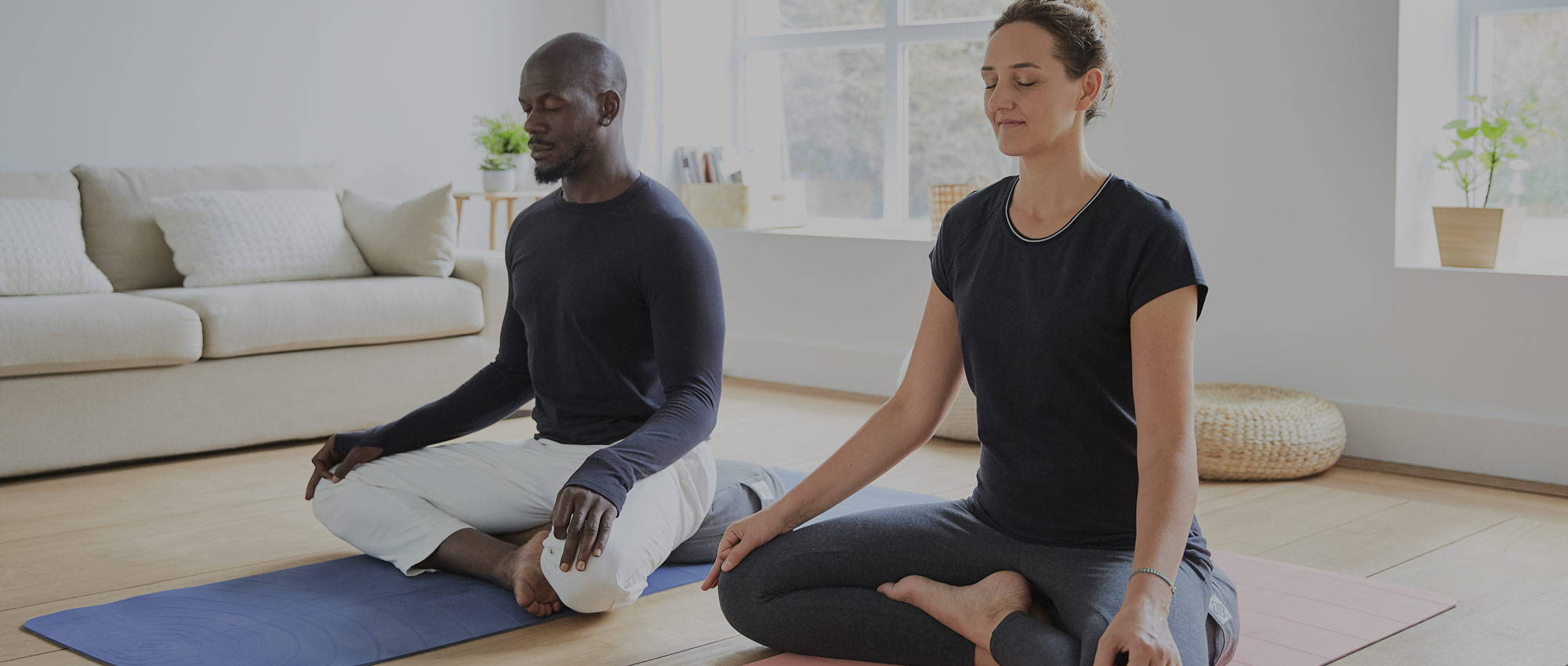 #
| | | | | |
| --- | --- | --- | --- | --- |
| Features | Domyos EB 120 | Domyos EB 900 | Domyos 100 | Domyos 500 |
| | | | | |
| | | | | |
| | | | | |
| | Intensity, Time, Distance, RPM, Calories. | Intensity, Time, Distance, RPM, Calories, and 24 different workouts. | Intensity, Time, Distance, RPM, Calories | Intensity, Time, Distance, RPM, Calories and Speed |
| | | | | |
| | | | | |
| | | | | |
| --- | --- | --- | --- | --- |
| Features | Domyos EL 100 | Domyos EL 120 | Domyos EL 500 | Domyos EL 520 |
| | | | | |
| | | | | |
| | | | | |
| | | | | |
| | Time, Distance, Speed, Calories. | Time, Distance, Speed, Calories, RPM. | Time, Distance, Speed, Calories, RPM. | Time, Distance, Speed, Calories, RPM, Cadence. |
| | | | | |
| | | | | |
Our yoga and running clothing lines use recycled materials as well as organic cottons.
We are aware of the impact of our activites, feel very responsbile for it, and are comitted to going even further.
Our fitness products are designed in France, at our fitness HQ.
At this 100,000 sq sf fitness center, our customers are invited to test and co-create future products.
We work closely with our ambassadors to get US specific feedback and adapt to the American market.
Join us in our mission to make sports accessible to everyone, become an ambassador!
If you're not a bike expert, buying a road bike for the first time can be overwhelming. Read our advices in the 6 tabs below to know everything you should before buying a bike.
Whatever your budget, Decathlon has a bike that will help you enjoy cycling to the fullest. How much to spend on your first road bike will obviously depend on how much you have to spend, but generally the more you spend on a bike, the better the bike you'll get. Spending more should get you a higher quality, and usually lighter frame plus lighter wheels and components too. The gears, brakes, tires and wheels should offer a higher level of performance. Less weight means more speed and makes riding up hills easier, and all that shouldn't come at the cost of durability. However, that doesn't mean you have to spend big to get a good bike - far from it.

A new road bike can cost anything from $300 up to $10,000 - so when we say there is a bike for every budget, we really mean it. Better still, the technology and developments previously only seen on the most expensive bikes have now filtered down to pretty much every price point, so even the cheaper models offer a far greater level of performance than they would have even five years ago. That means you don't need to spend the price of a small car on a bike to get into road cycling, and it can be very affordable activity once you've made the initial purchase of a bike and if you use your new road bike to commute on it'll even save you money.
Our Van Rysel bikes have a size and fit that is designed primarily for racing, and puts you in crouched low position, with the handlebars lower than the saddle. It's not a position that will suit everyone - especially when riding in the dropped part of the handlebars. The lower your position, the more aerodynamic you are and the faster you'll be able to ride. As well as being fast road race bikes need to be agile with quick, sharp handling, but the stretched-out and low flat-back position won't suit everyone, and if you're new to cycling, can be a little intimidating. If you want to get into road racing, then choose a race bike, but if you don't have any plans for racing, there may well be better choices.

Our Triban bikes take everything that is good about a road race bike - in terms of speed and handling, but offer a more relaxed position that is less extreme than a full on race bike, so they're a lot more comfortable over long distances. No surprise then that sportive bikes are so popular with cyclists and are an ideal choice if you're buying your first road bike. There other great plus is that the slightly more upright riding position and greater levels of comfort make sportive bikes an ideal choice for so many different types of road cycling from tackling a sportive, to riding to work or weekend blasts in the countryside.
It's not just the shape of the frame that distinguishes a race bike from its sportive cousin, there is also the matter of gearing.
Race bikes are designed for speed and so the gearing is higher both for the front chainrings and the rear sprockets. Traditionally the front chainrings on a race bike would have 53 and 39 teeth respectively. These day though many race bikes have what is called a compact chainset at the front with a pairing of 50 and 34 tooth chainrings for easier climbing.
Nowadays the big difference in gearing between race and sportive road bikes usually comes at the back. Race bikes have more high gears and less low gears. While more gear teeth on the front cogs equals a higher gear it's the reverse at the back where the smaller the cog the bigger the gear. So an 11-tooth sprocket is the highest gear, and on a race bike a 23 or 25 tooth cog will be the lowest gear.
Sportive bikes are designed for hilly riding and people who don't not have the fitness of a bike racer - that's most of us - so the gearing is typically lower with a bottom gear of 28 or even 32 teeth at the back to get you up even the steepest hills without having to get off and walk. Sportive bikes also usually offer a wider spread of gears - so you won't necessarily sacrifice that 11 tooth top gear.
Most bikes have two chainrings at the front, but some entry-level road bikes have three chainrings, which offers a low range of gears and ideal for beginners. The cassette, the cluster of sprockets fixed to the rear wheel, varies in number, from 11 on the top-end bikes to 9 on entry-level bikes, but when it comes to riding your bike the thing to remember is that the number of gears is less important than the number of teeth on each sprocket.
Road bikes are made from a range of different frame materials, and which you choose depends on personal taste and budget. Most road bikes priced up to about $1,000 are made from aluminum alloy; it's the most common material on entry-level and affordable road bikes. It's a good material for a road bike, light and stiff. The more costly aluminum frames are made from fancier alloys supplied from highly regarded tubing manufacturers.

In more expensive frames, carbon fiber becomes a lot more prevalent. It builds a lighter, stiffer and generally more comfortable frame than an aluminum one, but it commands a premium compared to aluminum. More of the budget on a carbon road bike goes into the frame, and this can result in downgraded components and wheels, so sometimes an aluminum bike with a better parts package can be more appealing because it's lighter, potentially faster, and cheaper too.
Carbon is very sought after by performance minded cyclists, but it is worth remembering that you might not always get the lightest or most well kitted out bike if you do choose a more affordable carbon road bike.
Steel is a less common frame material, though up until relatively recently nearly every bike was made from it. There are few manufacturers mass producing steel frames these days which has meant smaller bespoke frame builders now specialize in steel, and a high quality steel frame, despite being heavier than aluminum or carbon, is a very desirable choice.

Titanium offers a similar performance to steel but is lighter, but it's a very expensive material and rivals carbon fiber for price. Many are drawn to the unique looks and longevity of a titanium frame and its particular ride characteristics - titanium frames are generally noted for their comfort. It's a material that in recent years has gradually become more affordable, though titanium bikes are still not cheap. It's popular with touring cyclists looking to build a comfortable long distance steed equipped with racks and mudguards.
Different materials are used for the fork, too. On entry-level bikes with an aluminum frame, steel and aluminum forks are common. If you spend a bit more and get a bike with a carbon fiber fork, you'll notice the bike is lighter, and the carbon fork provides a slightly smoother ride with less vibrations from the road.
A road bike's groupset, refers to any mechanical or electronic parts that are involved in braking, changing gear, or the running of the drivetrain. That means the shifters, brake levers, front and rear brake calipers, front and rear derailleurs, crankset, bottom bracket, chain, and cassette.
When you're buying a bike, after the frame, the groupset is the second thing that you should look at, and is a key determining factor in working out whether the bike in front of you offers good value for money or not.
There are three main manufacturers of groupsets and bike components. Shimano is the largest and best known, while the other two of the "big three" are Campagnolo and SRAM. All three manufacturers offer a range of groupsets at competing price points. You can easily find manufacturers groupsets hierarchy online. The high majority of built road bikes come with a primarily Shimano groupset, though you'll sometimes find they include some components from other brands to keep costs down at similar quality – such as TRP brakes or FSA chainsets.
Road bike wheels differ in many ways, from size (diameter and rim width) and construction (materials used, spoke pattern) to intended use (all-weather training or race day performance). Sportive and leisure riders, for example, may be served best by an aluminium alloy 'all-rounder' wheelset offering a balance of light weight, durability and aerodynamic performance, while competitive riders may choose to invest in carbon fibre 'race day only' aero wheels which deliver stiffness, light weight and superior aerodynamics – but at a price. At Decathlon, all our road bikes are equipped with 700c diameter wheels (for most adult road bikes, as opposed to 650c usually for smaller racing bikes for juniors and some gravel bikes), and with clincher (using tyres and inner tubes, as opposed to tubular glued on the wheels and mostly exclusively used by pros).
Bike types, gears, and frame materials are all important, but to get the most out of any bike it has to be the right size for you. Riding a bike that's too big or too small is nowhere near as enjoyable as riding one that fits.
Road bikes are available in a wide range of sizes for men and women so there's something to suit the many different shapes and sizes that cyclists come in, so it's not difficult getting the right size.
All our road bikes product pages include a size guide to help you pick the right size. The bike should fit you, not the other way around. You can also visit our size guides page.
Getting the right size frame for your height is key because the other components - saddle, seatpost, handlebar, and stem can easily be adjusted for height and fore/aft position on the frame to get a good comfortable fit. Handlebars come in many different shapes and widths to suit different shape cyclists. Stems come in a range of lengths and rises, and saddles can be adjusted forwards and backwards on the seatpost to get your bike fit just right.
Our advice to get fit and have fun
Score savings with fitness sale