Your browser does not support the video tag.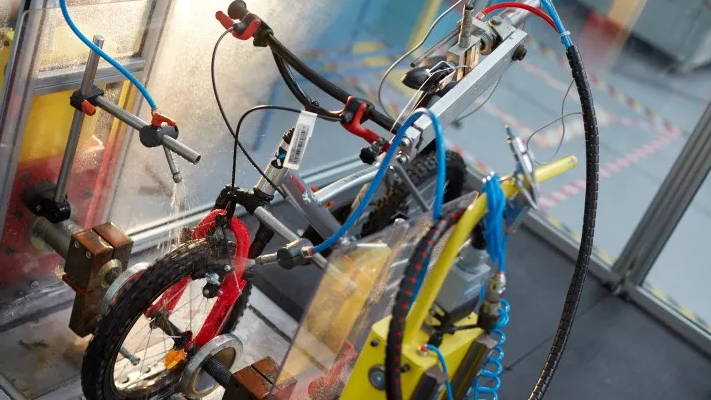 It is in the B'TWIN Village, located in the heart of Flanders, that all Decathlon bikes are designed. Our talented teams follow the Decathlon philosophy: to design bicycles, accessories, equipment and parts with the best balance of quality and value. All in order to make cycling more accessible all over the world.
Each division (product manager, designer, model maker, etc.) works together to find the best innovations for your future bike.
LABORATORY
In the BTWIN Village, we have laboratories that allow us to test products at any time in their lifecycle: at the prototyping stage, when production starts, all the way to when it is already in store.
For a product to be marketed, it must meet a number of international or local standards. The tests we carry out in this facility allows us to validate compliance with these standards.
At Decathlon, we have created standards that are even more demanding than these global standards!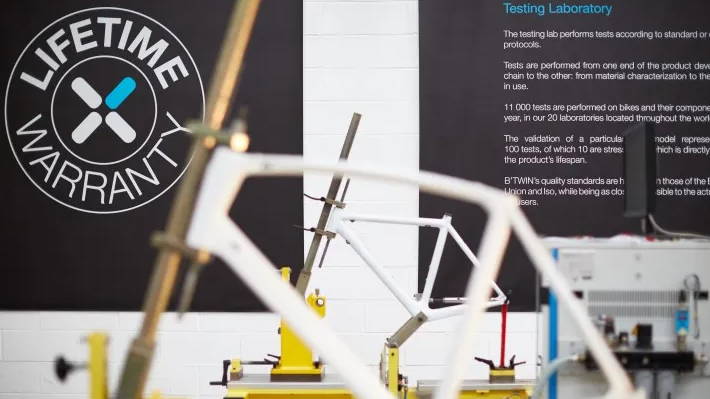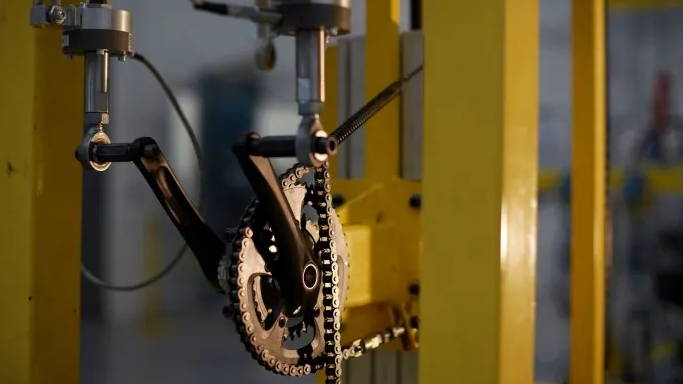 PROTOTYPING WORKSHOP
Before being manufactured, each product is prototyped in our workshops.
This step allows us to:
Validate the product design

Optimize production costs

Minimize the development time before commercialization
Our organization allows you to benefit from the development as quickly as possible: from the idea to the prototype, from design to testing and from production to product launch!
FACTORY
The B'TWIN village factory assembles Decathlon brand bikes such as: Triban – Rockrider – Van Rysel. The objective is to produce bicycles for CACs and CARs in France and around the world.
Since 2017, production has been mainly focused on high-end Decathlon bicycle models.
It has 3 classic assembly lines, while Van Rysel bikes are assembled on the stand by a single team member in an assembly area.
The factory assembles wheels for the production of bicycles as well as managing after-sales service for Regional Workshops.
AML is Decathlon's largest factory, it belongs to the DMW (Decathlon Manufacturing Way) network.