Basketball is an exciting and fast paced game with players displaying their skills, agility and fancy moves. However, it will only be possible with the right pair of basketball shoes!
Basketball shoes are the only equipment for any basketball player. It can either make or break anyone's game. With the vast range of basketball shoes in the market, it is certainly tricky to know which is the right shoe for you. However, we will break it down for you on how to find the right pair of basketball shoes which will give you the right support, flexibility and fit in order to boost your gameplay and confidence on court!
Anatomy of basketball shoes
There are three main parts to a basketball shoe: the upper, the midsole, and the outsole. Each part plays a different role in the overall performance of a basketball shoe.
Upper
The upper is the first thing to consider when finding the right pair of basketball shoes. You should consider the position you are playing or the amount of ankle support you require. Basketball shoes come in three heights.
High Top: It has the highest ankle support as the upper wraps around the ankle. However, it also comes with extra weight.
Mid Top: The upper sits right at the ankle level and provides mid ankle support while still providing more flexibility as compared to high top shoes.
Low Top: There is little ankle support as the shoe is built for players who need speed and agility.
Midsole
The midsole of a basketball shoe is the key component of a shoe's performance as it is designed to provide cushioning and shock absorption. Most midsoles consist of various foams, EVA and compressed EVA foam being the lighter options, compared to polyurethane midsoles, which are dense and more durable. There are also various cushioning technologies out there which are brand specific. Ultimately, a good midsole provides both comfort and flexibility while cushioning your heels, ankles, and arches so that there is less stress on your feet during gameplay.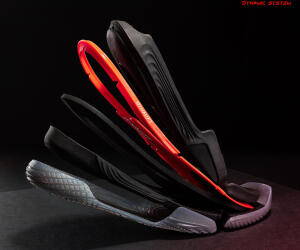 Outsole
The outsole, which is usually made of rubber or a synthetic material, provides the traction of the shoe. This is essential as every basketball player will need to pivot, crossover, or even jump without slipping during the game. Some outsoles will also feature tread patterns which are multidirectional for additional grip.
However, it is also important to consider whether you will be playing indoors or outdoors. Most basketball shoes are made for indoor play. So if you intend to use it outdoors, the soles are usually harder and thicker so that they are durable against the rough courts.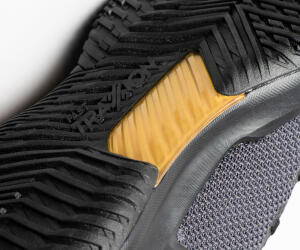 Basketball shoes by position
While it is essential to understand the anatomy of the basketball shoe, it is also important to consider your position and playing style. The right basketball shoe can help enhance your on-court performance.
So what does each player need?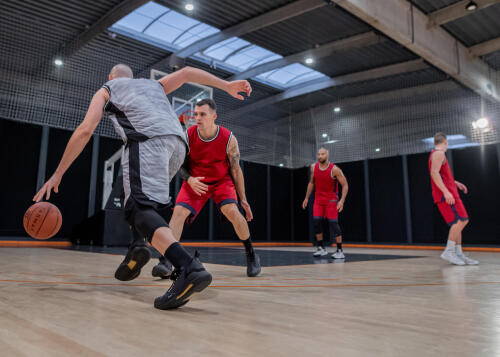 Guards
Guards usually need to be fast and agile as they run the team's offense. Low-top basketball shoes are ideal as they provide flexibility at the ankle.
You may check out our low-top basketball shoes which are also lightweight and provide excellent grip thanks to the Fast Traxxion technology.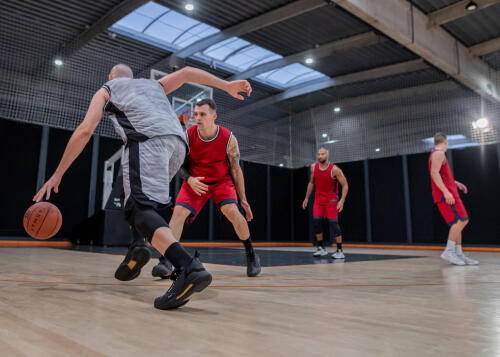 Centers & Power forwards
They usually position themselves near the basket and in the paint as they are often the best rebounder and score on close shots. High-top basketball shoes are usually preferred as they are generally heavier and have the most ankle support to provide better stability.
You may check out our high-top basketball shoes which provide excellent support, stability and also cushioning.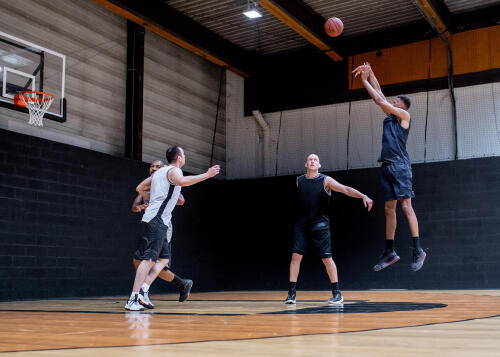 Small forward & versatile players
They can play multiple positions. Mid-top basketball shoes will be able to provide them with adequate ankle support without constricting their flexibility and agility. For new players who are unsure of their positions, they can consider getting mid-top as well.
You may check out our mid-top basketball shoe which is equipped with the Dynalift© concept. Its sole features a light and rigid anatomic plate made of Pbax ® for extra dynamism and reactivity.
Basketball shoe sizing
Next important factor to look out for is the shoe size. This is extremely important because you need to get the right fit in order to play comfortably and ensure zero injuries. Every brand has different cutting for each design! So if you are unsure of your size, do measure accordingly before you purchase online.
TIP : You might want to add ¼ inch to ½ inch of space which is about a thumb's width.