Looking to get back into fitness but don't know where to start? Build a home gym in your own place and forget paying monthly fees. Save yourself the trip to the gym by converting your spare room or garage into your very own. Look no further, Decathlon has everything you need to get started on your fitness journey.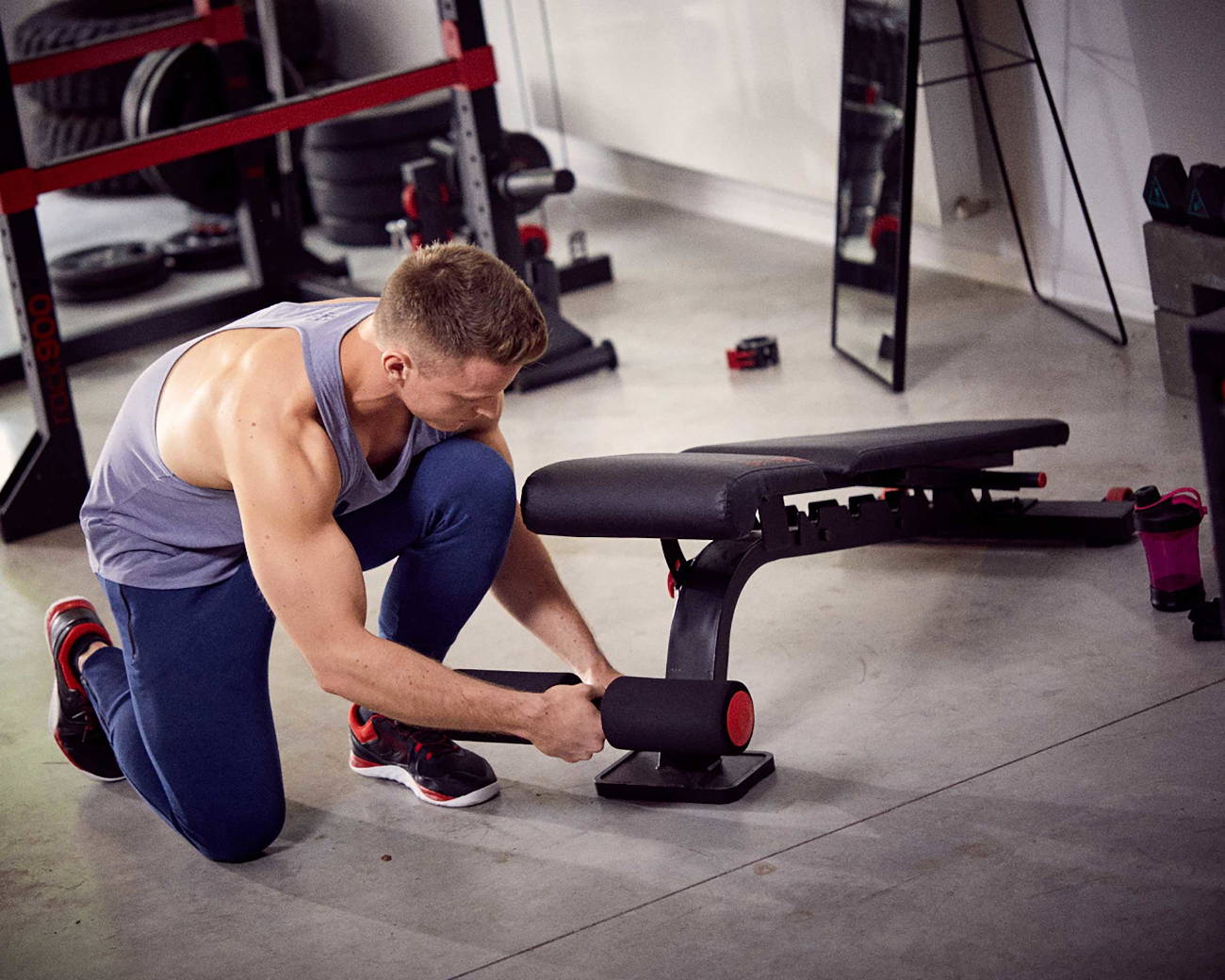 The Domyos 900 Reinforced Flat and Incline Weight Bench is the perfect way to get started with your home gym. Its ability to lay flat and incline opens up a wide variety of possibilties so you can vary your exercises and hit new muscle groups. Holds up to 550 lbs and 7 positions (-15°, 0°, 15°, 30°, 45°, 60°, 80°). Caster wheels make it easy to move around the room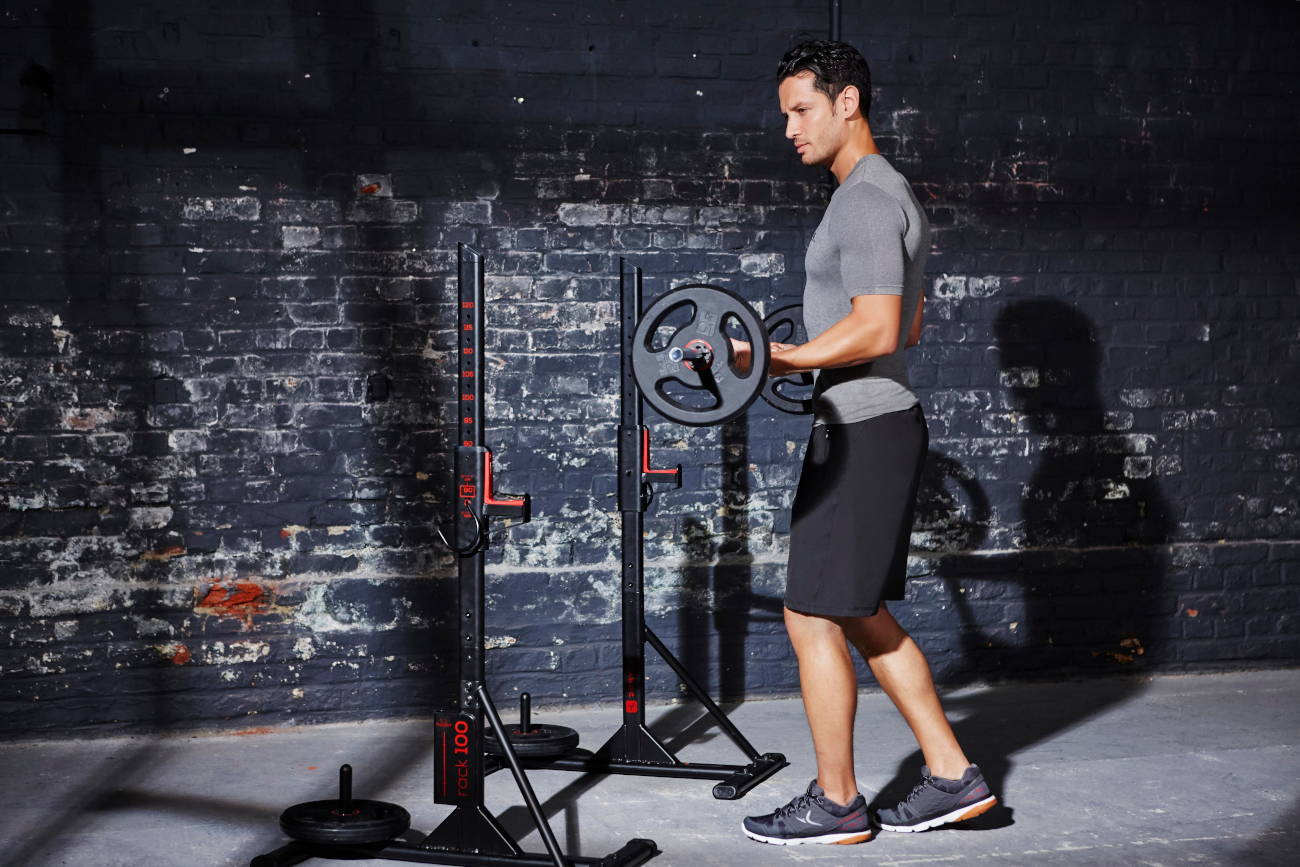 Our Adjustable Weight Training Bench and Squat Bar Rack is great for hitting key lower-body muscles such as your quads and glutes. You'll also be able to lift more safely and have a secure spot to place your bar when you're done. Features 10 height and width-adjustment intervals from 29.5" to 47.2".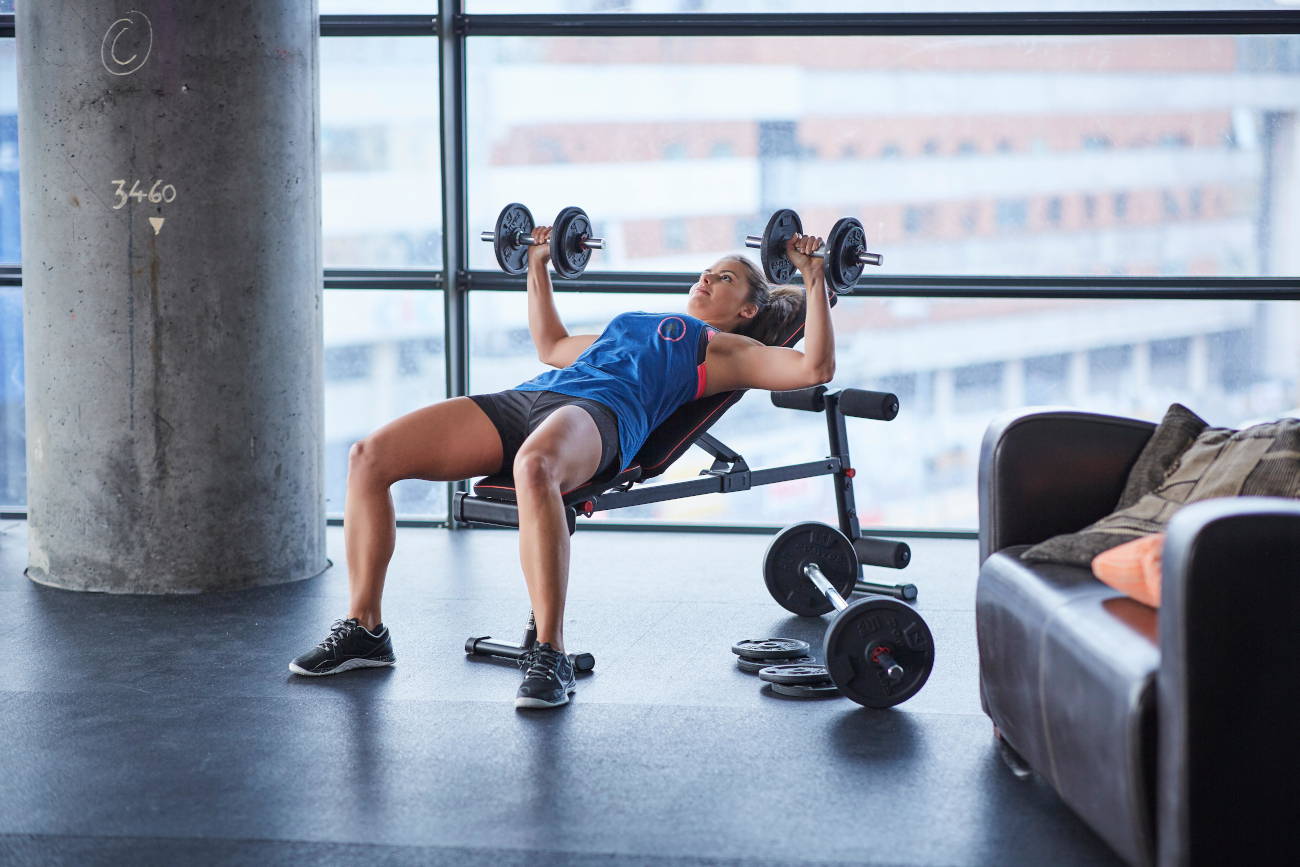 How are you going to go weightlifting if you have nothing to lift? Get started with our 110 lb Adjustable Dumbbell and Barbell Set. It includes two dumbbells, one barbell, four 11 lb plates, eight 4.4 lb plates, four 1.1 lb plates, and six disc collars. The bar is made of 100% steel with non-slip knurled handle for excellent grip.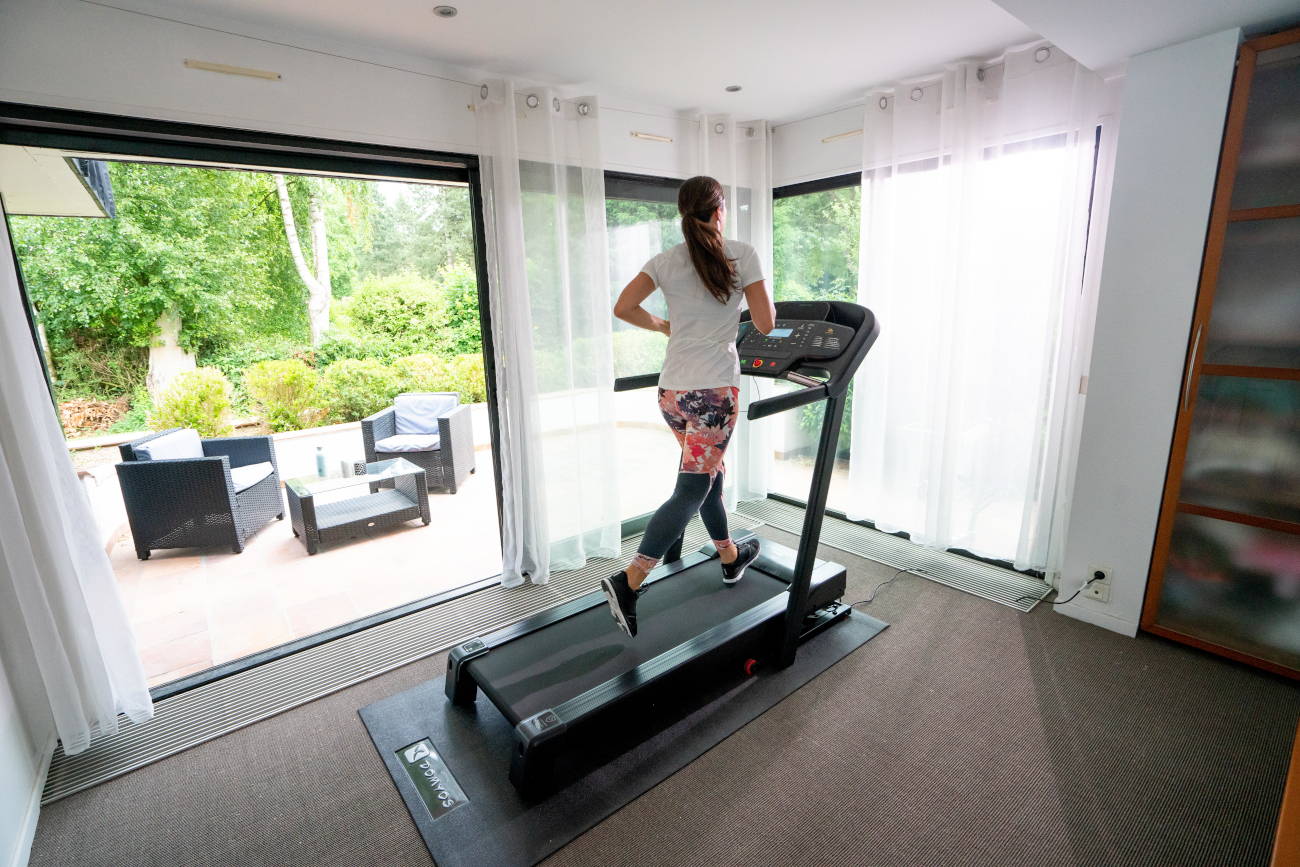 No workout is complete without some cardio. Start running with our Foldable Incline Smart Treadmill. It comes with 24 pre-set goals that adjust for your skill level. Run up to 10 mph on a motorized incline of up to 10%.