No matter where you go, you can bring everything you need with you in our Elops 100 15 L Bike Bag
Confused by the various types of bikes available on the market? Don't know the difference between a hybrid and a road bike? Fret not - let's discover the different kinds of bikes and the type of riding they were designed for.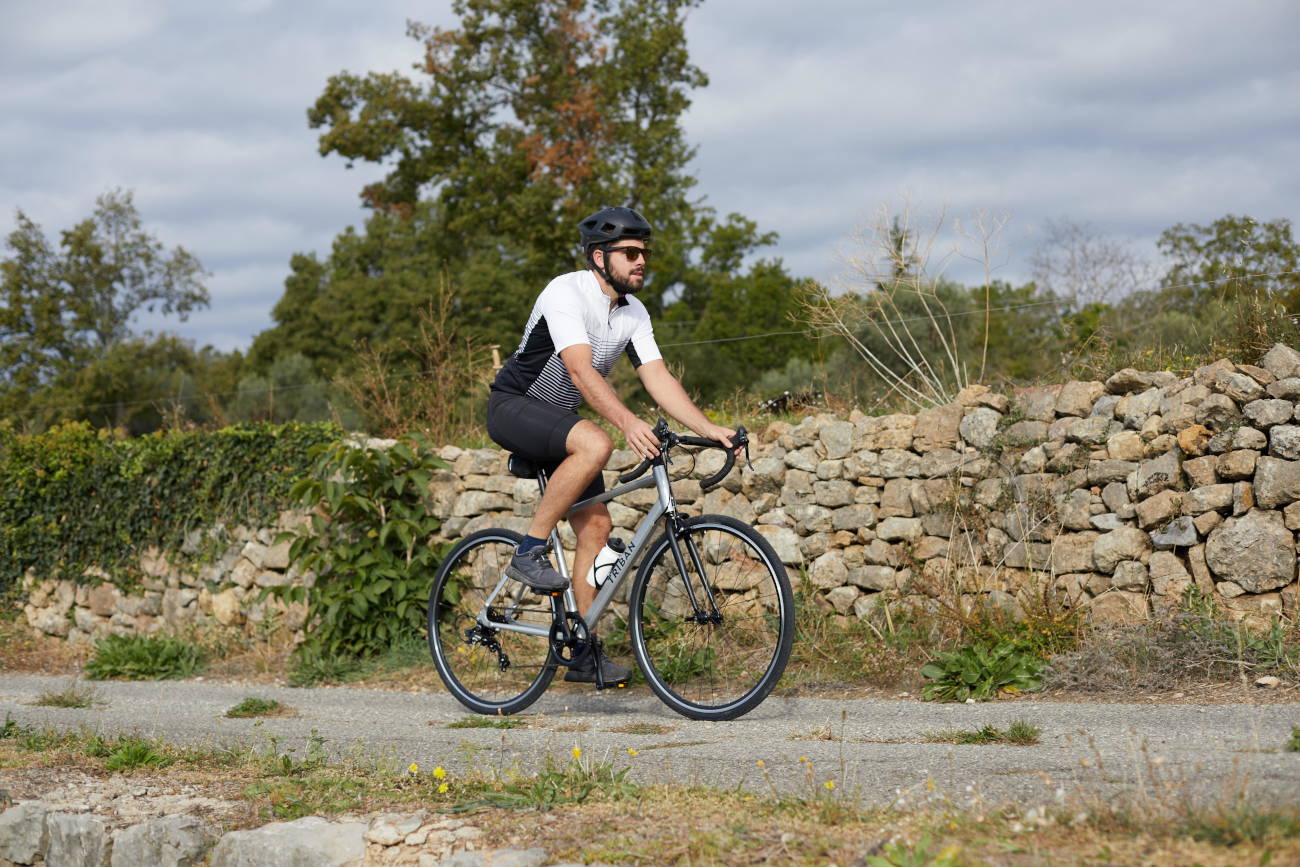 Get out there on our Triban Abyss RC100 Aluminum Road Bike
Road bikes, as their name suggests, are bicycles designed to be ridden almost exclusively on the road and similar paved surfaces. They are also much more optimized for speed and aerodynamics relative to other bike types. As you are probably starting to realize, road bikes are the fastest 'breed' and this speed comes with a small price - ease of handling, limited utility for accessories like racks and kickstands, and lack of control on rough surfaces. So if you're intending to stick to the roads 100% and enjoy the thrill of speeding down your favorite stretch of tarmac, a road bike would be the perfect tool for the job. Want to learn more about road bikes? Read our article, How to Choose a Road Bike, which explains the diffferent types of road bikes.
Gravel bikes have the same geometry as road bikes, but are equipped with tougher components that allow you to go off road. The tires are wider and knobby for better traction; the handlebars are flared for better steering; and they're equipped with disc brakes which are more effective in muddy conditions. The advantage of gravel riding is that it lets you go off-road - and therefore escape heavy traffic - and needs less technical skill than mountain biking.
Start your bike adventures in the Rockrider ST100 Mountain Bike
Mountain bikes are a little less literally named compared to their road counterparts, as they can be ridden not only on mountains, but essentially on almost any terrain. Fun fact: Mountain bikes are called "Velo Tout-Terrain" in French, literally meaning "All Terrain Bikes" - which might be more of an apt description! This versatility comes with a price though, namely lower speeds (on smooth surfaces), heavier weight due to their rugged construction, and greater complexity when it comes to maintenance especially on parts like disc brakes and suspension forks. However, a mountain bike is unmatched with regards to the variety of terrains that it can be ridden on, and they offer a huge bonus in terms of riding comfort and ease of handling as well. Therefore, mountain bikes are most at home on off-road trails and in forests.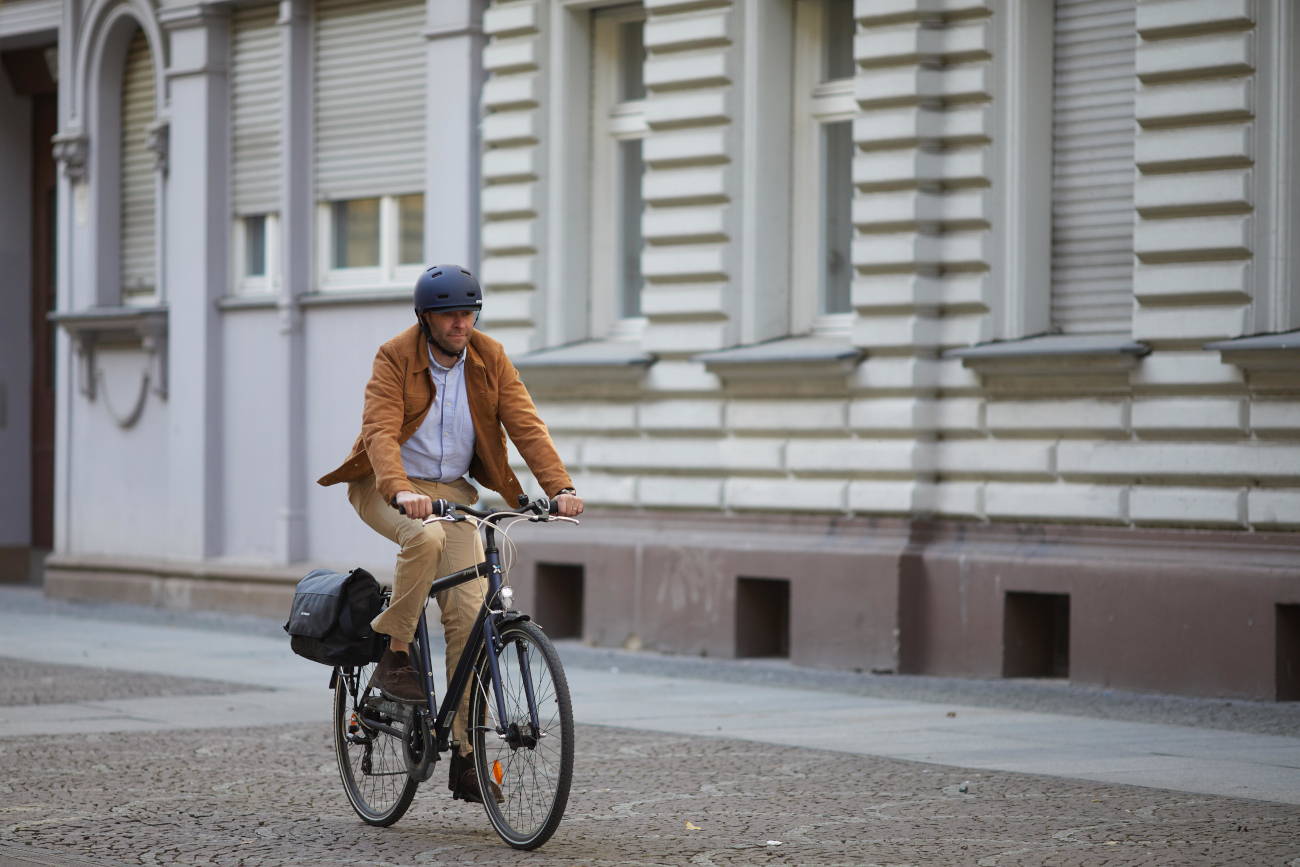 The Elops 100 Aluminum Bike is perfect for your commute.
Urban bikes are probably the most practical type of bike, as they are designed almost purely for utility, and not so much for sport. At Decathlon, all our urban bikes come with built-in racks, kickstands and chainguard covers as standard equipment. This makes them the perfect choice for a city commuter who might be dressed in work attire, needs to able to park anywhere in the city easily, or who has equipement or supplies to carry. Another advantage of urban bikes is their "low frame" or step-through design combined with an upright sitting position, allowing even those with limited body mobility to enjoy the pleasure of cycling.
The Riverside 500 has all you need
The word "hybrid" might conjure up images of either electric/gas hybrid cars or mythical Greek creatures, but as it applies to bikes, the word takes on a more literal form. Hybrid bikes are simply a mix, or hybrid, of all the various bikes we have been discussing above. Hybrid bikes utilize a frame design that blends both road and mountain bike geometries - the wheel size of road and city bikes (700C/28 inches), but with a tire width closer to mountain bikes. They also have mounting points for racks, kickstands and baskets to maximize utility, and the suspension fork and disc brakes of mountain bikes that offer more control and comfort. It is no surprise then, that for most people a hybrid bike makes a lot of sense, especially for someone starting out cycling for the first time. Before you make up your mind though, let's check out one last category of bikes!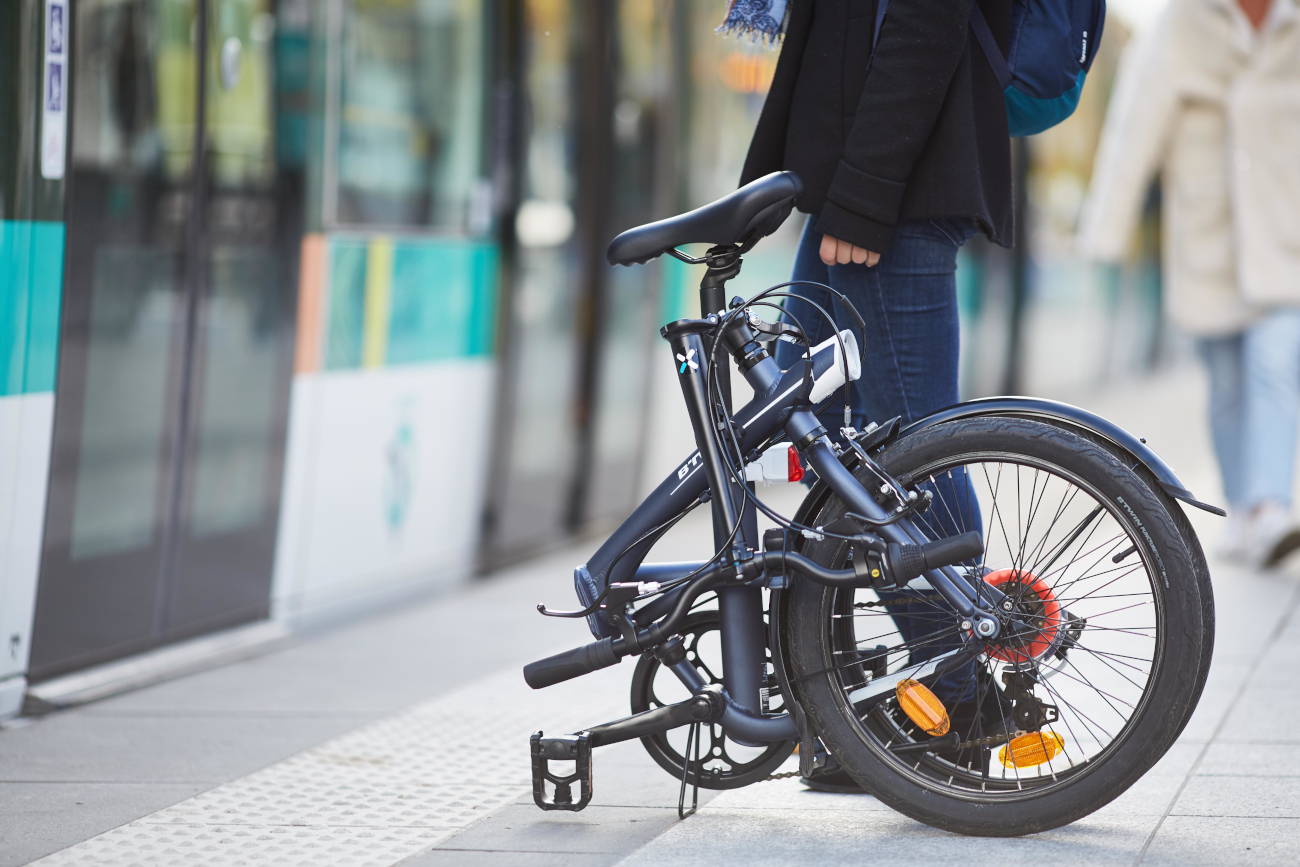 The Tilt 500 Folding Bike fits perfectly into your lifestyle
Folding bikes have surged in popularity in recent times especially among city folk, and its not hard to see why. As its name suggests, folding bikes literally fold via hinges or clamps on the frames into a smaller form when not in use. This makes them ideal for riders who have limited space at home or at work, or for those intending to commute most of their journey on a train or bus, using the folding bike as a "last-mile" transport. In addition, families who struggle to transport 4-5 bikes in their car to the park have also found folding bikes to be a godsend, as have smaller-sized riders who struggle to mount a full-sized adult bike but don't wish to ride a child's bike. The only drawback is perhaps the slightly more jittery handling at higher speeds due to their small wheel size (16-20 inches), short wheelbase and steering angle - constraints due to their folding design.