Your ski helmet will allow you to enjoy the ski slopes in complete safety. To benefit from its comfort and protection over time, it is important to look after it well during your skiing trip but also at the end of the season.
Daily upkeep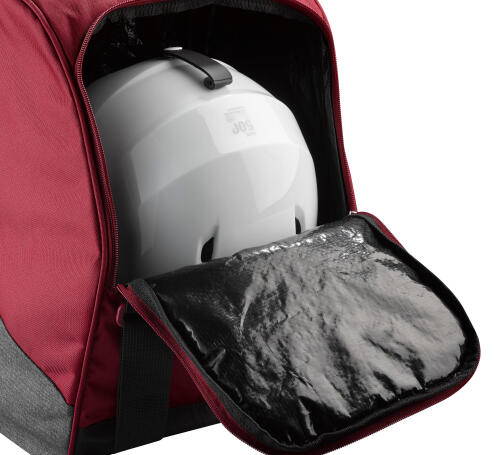 Looking after your helmet is easy. At the end of your day on the ski slopes, remember to always dry your ski helmet well before putting it into its protective cover.
If it is still damp, even slightly, the moisture will not escape and therefore prevent your helmet from drying which could affect your comfort and lead to it smelling badly.
Also make sure to avoid shocks when returning back to your accommodation and at all times to maintain the effectiveness of your helmet.
Looking after it at the end of the season
We advise you to wash the liner inside the ski helmet (the inside foam part).
To do this, simply remove the part that is scratched on to the shell of your ski helmet and then pass it through a machine at 86°F.
Then dry it thoroughly in the open air before repositioning it.
To put the liner back into your helmet, simply place it inside thanks to the Velcro straps without it overflowing.
You can also wipe the outside of the helmet with a cloth. Finally, use a slightly damp sponge to clean the ear protection foam.
With these simple gestures, you will be able to keep your helmet longer and avoid it smelling badly during storage at the end of the season.
Be careful!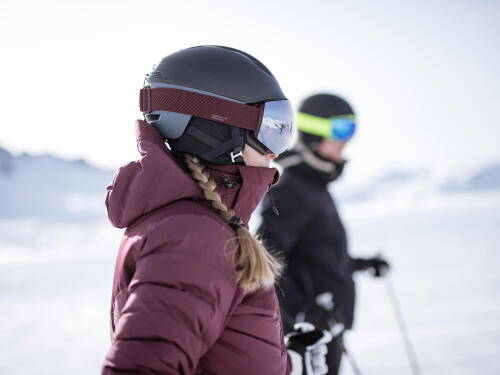 Important : It is recommended to replace your ski helmet if it has suffered any shock even not visible.
Indeed, following a big hit, its effectiveness may be reduced. More generally, we recommend that you buy a new helmet every 5 years because the elements (UV, humidity, etc.) and wear in use will reduce its effectiveness.