Preparing for winter, the secret of longevity
1) Cleaning
Before storing your equipment away, dry all parts of your skis or snowboard (edges, soles, bindings) using a soft cloth. Considering lightly greasing the bindings.
2) End-of-season waxing
To protect the sole against rust during those long months of storage, it's a very good idea to contact your local Decathlon and ask if you can bring your equipment to the Decathlon workshop for an end-of-season waxing. After standard maintenance of your equipment (cleaning, sanding, sharpening), we apply a thick layer of hot wax to nourish the sole.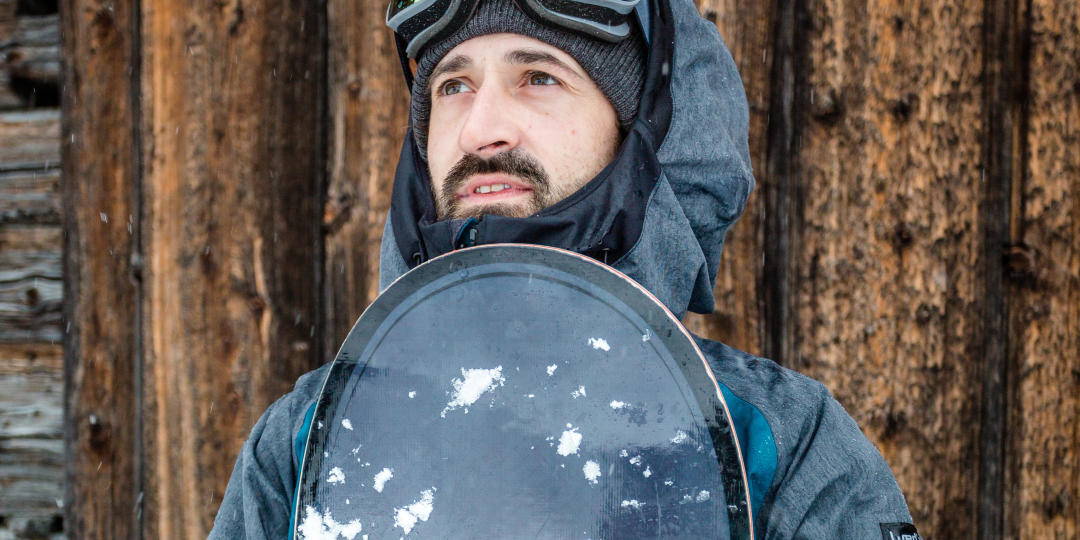 Ideally, where you store your equipment will be dry, to avoid any traces of rust appearing.
So try to avoid the garage, garden shed or cellar. If you can, choose a room inside the house. The best thing to do is store your equipment in a protective cover, vertically. (for skis, it's best not to hook them together but put them next to each other).
Storing your boots properly: comfort guaranteed
- Air your boots by removing the liner that's inside the plastic shells or your boots.
- Check the condition of your ski boot lugs, and if they're cracked or damaged, we suggest you get them replaced at the Workshop.
- Fasten the hooks at the first notch to prevent the boots from becoming deformed and, if possible, store them in a boot bag.
If you can, store them in a dry place where the temperature will not drop below 50°C. The boot's plastic will thank you for it!
For snowboarders
For snowboarders, it's best to store your bindings and board separately. At the end of the season, loosen the bindings, carefully remove the screws and also clean the top of your board.
Then put your bindings on top of each other and close the straps. In this way, you won't risk breaking them on your travels.
This will make it easier to transport your board and take up less space in your cupboards...