Our Packable Puffer Backpacking Jacket for men and women keeps you warm during all of your adventures
RDS - or the Responsible Down Standard - is a certification that ensures humane treatment of geese and ducks throughout the entire down and feather supply chain.
Find out more about the RDS certification of our Forclaz products, from animal welfare to traceability of feathers!
What is RDS cerification?
RDS is a global standard, issued by an independent body to brands that voluntarily choose to certify their products. The standard, which was initiated by Textile Exchange - a non-profit trade organization - was developed over a period of 3 years with the input of industry experts, animal rights groups, brands and retailers.
What are the key points in the RDS certification?
Any removal of down and feathers from live birds (live-plucking or moult-harvesting) is prohibited.
- Force-feeding is prohibited.
- Holistic respect for animal welfare from beginning to end.
- The animals have access to both indoor and outdoor spaces that are sufficiently large, comfortable, and hygienic to ensure their well-being.
- Each stage in the supply chain is audited by a professional, third party certification body.
- RDS down and feathers must be clearly identifiable so they are not confused with other non-certified materials.
- Only products made from 100% certified down and feathers carry the RDS logo.
Why do we make a commitment to certifying our feather products?
Knowing the origin of the feathers and knowing that they come from animals that have been humanely treated is vitally important to Forclaz. That's why we work with RDS-certified suppliers who adhere to standards of humane livestock farming and do not do engage in live-plucking (or similar practices).
Today we are proud to declare that all our feather products are RDS-certified. This includes all our down jackets and our feather sleeping bags.
In the interests of greater transparency, here are further details about the origins of our feather products:
Design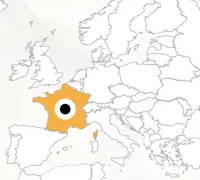 All Forclaz products are devised, prototyped and tested in France, in our design centre, at the foot of Mont Blanc.
Feathers and down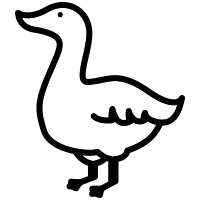 The feathers come from ducks and geese reared in RDS-certified farms in China, Vietnam and Taïwan. These animals have been bred for their meat by the local food industry.
Manufacturing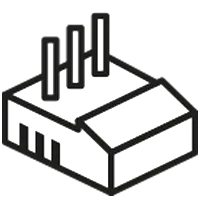 The down jackets and sleeping bags are produced in China and Vietnam, in RDS-certified factories where we ensure the provision of humane working conditions.
Transport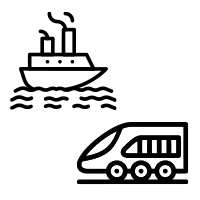 Our products are transported exclusively by boat or train until they reach our warehouses, spread across 5 continents.
Why feathers?
Our ancestors were well aware of the thermal qualities of feathers which are also very popular with trekkers thanks to their relative compactness and low weight.
Furthermore, contrary to popular belief, feathers are easy to maintain: it's all a question of washing and storing!
And because sustainability is at the heart of Forclaz's DNA, our products are designed to be durable and easy to repair so you can use your Forclaz product when trekking for as long as possible.