Tent Care: Top Tips for Looking After Your Tent Before, During and After Your Next Adventure
It's your trusted companion for beautiful weekends, awesome adventures, and memorable holidays. But without a bit of TLC, your tent can soon start to face problems. Here's our quick guide to extending its lifespan and keeping everything in brilliant shape.
In this article, DECATHLON camp product manager Charlotte shares her tips and advice to help you use and care for your tent property, ensuring it stays by your side for many years to come.
1/ Using your tent
The first thing to do when caring for your tent is to use it well.
What does that mean?
Before pitching your tent, make sure the front entrance is securely closed. This will stop you from over-stretching the canvas when you assemble the poles. Even if the guy ropes are there to reinforce your tent's wind resistance, there's no point in stretching them too much. You simply risk creating too much tension on the canvas.
You should also protect your tent from the sun.
"We advise you not to overexpose your tent to the sun," says Charlotte. "In fact, UV rays may damage the canvas of your tent and accelerate its wear. Our tents are designed to withstand an annual exposure of three consecutive weeks in the sun. You can, of course, use your tent for more than three weeks a year! But we recommend that you don't continuously subject it to UV rays, otherwise its wear will be greatly accelerated."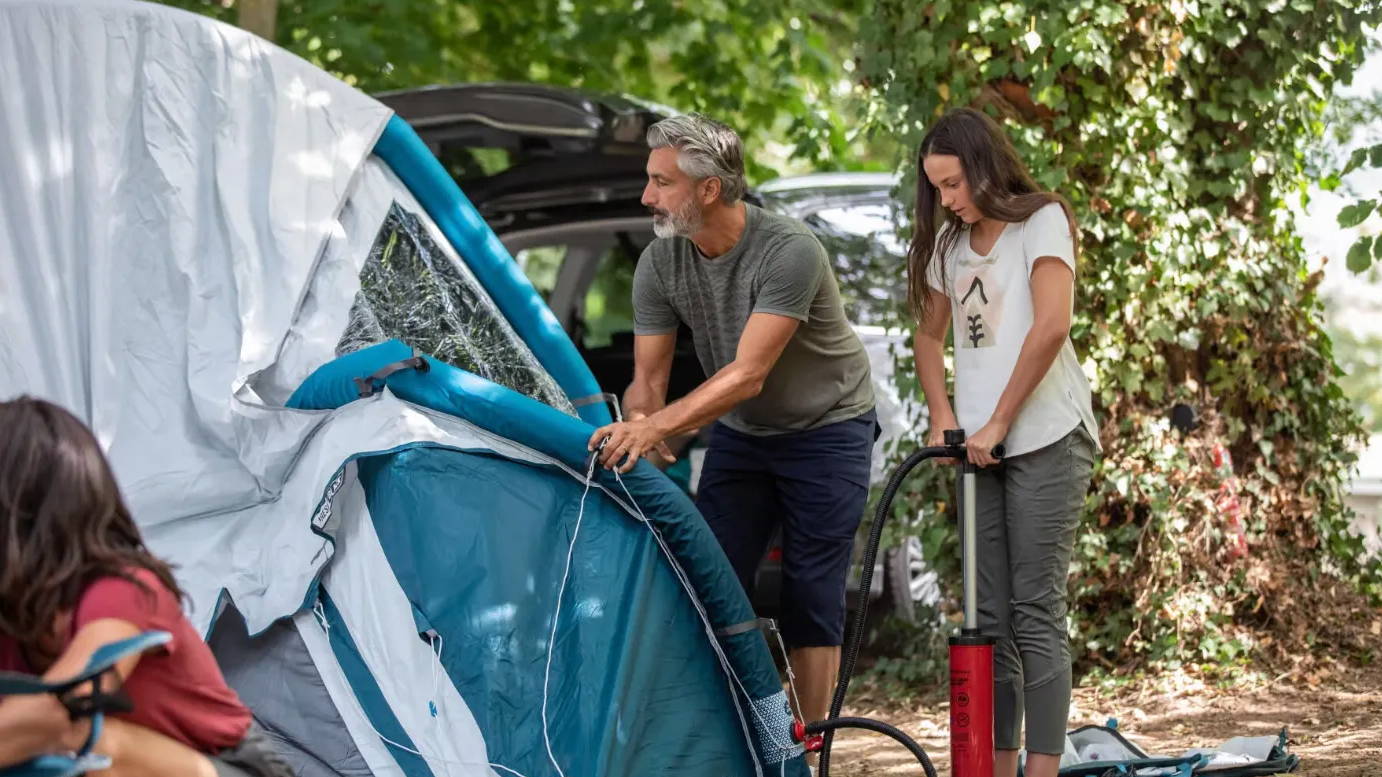 2/ Cleaning
The easiest way to clean your tent is to brush it with clean water. You can, if necessary, use soapy water. "Try to avoid as much as possible cleaning products that could damage the canvas," says Charlotte. "You must then rinse your tent well so that no soap residue remains. A hose works well."
When it comes to the inside of your tent, the most effective cleaning method is to use a dustpan and brush to remove small stones, twigs and dust.

How to remove pine sap from tents?
First, wait until the sap is completely dry.

Then, where the sap stain is, place an ice cube on the other side of the canvas. The sap becomes brittle and should come away with gentle scraping.

Cleaning the canvas with hand sanitizer or wet wipes can also give good results.
Be careful! Using solvents greatly reduces the waterproof qualities of tent fabrics. Don't use them to clean your tent!
3/ Drying
Putting a damp tent in its storage bag is the best way to keep mildew growing. Even if the mildew is only small, it will develop over time and will become more difficult to remove. So you must make sure you dry your tent well, either at the end of your trip or when you return home.
How you dry your tent will depend on the space you have available.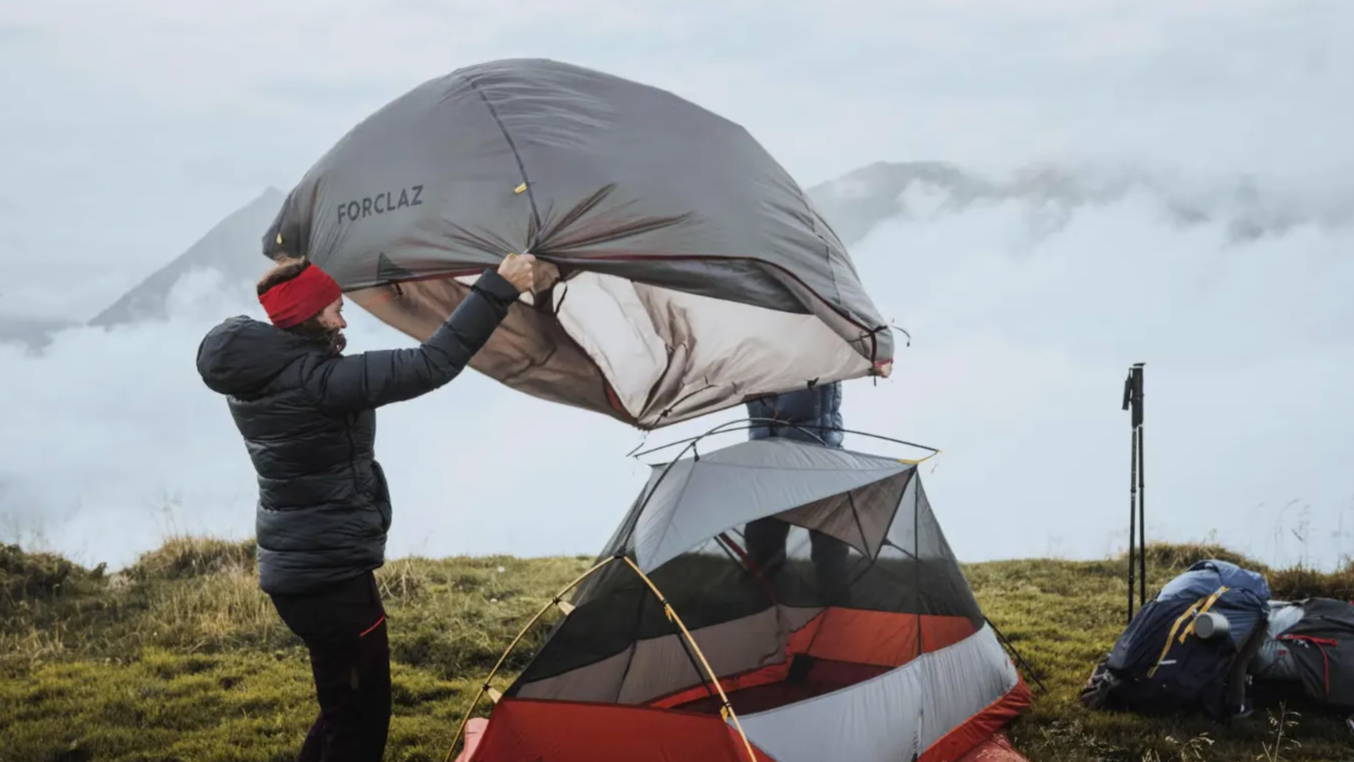 For those lacking space
The simplest solution is to separate your tent: double flysheet on one side, bedroom on the other. Then all you have to do is dry each item separately on a washing line, a clothes rack, the bar of a shower curtain, or a balcony. "If you've hung the bedroom and the flysheet on your balcony, you can use the guy ropes to attach the whole thing and avoid it falling," says Charlotte.

For those with outdoor space
Pitch your tent when the weather is nice and dry. If it's a bit windy, it's even better. "Open the entrances of the double-flysheet and the bedroom," says Charlotte. "Then all you have to do is wait for the sun and the wind to do their job! If you're in a hurry, you can use a squeegee (like those used in swimming pools) to remove the water from your groundsheet."
4/ Storage
Once your tent is completely dry, it's ready to be stored in its cover in a dry place at room temperature.
Don't forget to remove all the tent poles, including those installed above the front entrance and the reinforcement bars. It is also important to close the front entrance of your tent securely when you store it. Otherwise, your tent may be too tight when you unfold it again.