Be sure to get a good fit before going hiking. A properly fitted backpack should feel like a natural extension of yourself. On the other hand, an ill-fitted backpack is more likely to cause injury and feel like a bag of bricks.
Loosen all adjustment straps on the pack before putting it on
This will make it easier to get a good fit. And don't forget to distribute the load well before hitting the trails! A well-fitted pack will allow you to stay comfortable, use less energy, and avoid a variety of injuries.
Fasten the hip belt
The hip belt should fit snugly over your hipbones, just above the buttocks. Tighten it well without restricting your breathing. If the hip belt is well fastened, the backpack should feel lighter on your shoulders.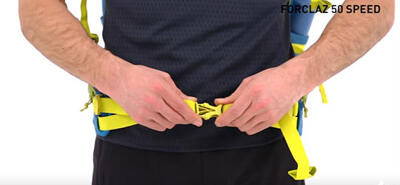 Pull down and tighten the shoulder straps
Make sure the top of the bag does not extend beyond your shoulders. The load should rest mainly on your hips, not on your shoulders.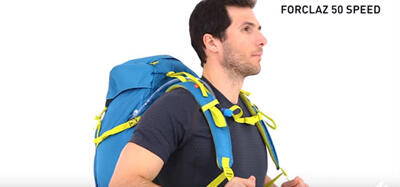 Check if the back panel can be adjusted
Some bags have a back panel that can be adjusted to fit to the length of your back.
The sternum strap stabilizes the bag and keeps you comfortable on the trails. Avoid overtightening it—it shouldn't feel like it's restricting your breathing.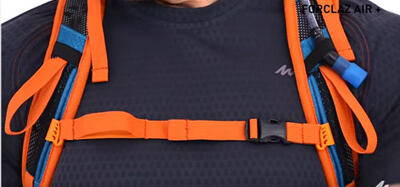 Tighten the load-lifter straps
Load-lifter straps bring the bag forward, help distribute the load, and ensure comfort while hiking. As with other straps, avoid overtightening them.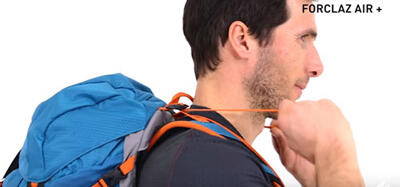 Fitting a smaller bag
If you're hitting the trails with a small bag, choose one with a hip belt. The fitting steps are the same, but if your bag doesn't have a hip belt, you can use the shoulder straps to make sure the bottom of the bag is flush with your hips. Make sure it's not too low on the buttocks or too high on the back. Even for smaller bags, distributing the load evenly is essential.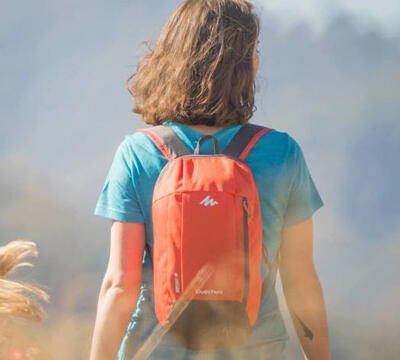 Good to know!
A person in good physical condition can carry up to 20 or 25% of their body weight. So even with the best bag and the best fit, you can hurt your back carrying loads that are too heavy. Children should not carry more than 10 to 15% of their weight.